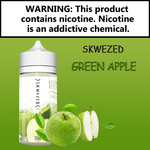 Just like discovering the best e-cig or vape mod, getting the ideal vape juice has everything to do with personal liking. If you buy a vape juice too fast without meticulous consideration you may switch to regular cigarettes, which will not fulfill your intention.
It may take a little more time to discover the best vape juice than it did the best e-cig because of the fact there're many more options of e-juices than cigarettes. Some vaping enthusiasts may favor more vapors whereas other may like more flavor. This is where personal liking matters the most. Luckily, there are so many e juice falvors to choose from. From rich tobacco flavors to sweet candy flavors – the e juice options these days are truly infinite.
The 1st thing you've to keep in mind is whether you'd like the tobacco taste that reminds you about the regular cigarette or a sweeter taste. A lot of first time vapers like the tobacco flavor at the starting and then gradually adapt to several other flavor alternatives available to them.
People, who like more vapor production, can opt for vape juice that consists of more VG (vegetable glycerin) in it. Keep in mind that, the more vapor it generates the less sweetness it'll deliver. So the basic thing here is, the more vapor required the less taste it'll proffer. Also, the more PG (propylene glycol), a juice has the more flavors it'll produce.
The next thing you need to keep in mind is the cost. Purchasing a cheap or inferior quality vape juice can be risky as it mayn't be prepared under regulated conditions & have very poor quality constituents. Most reputed vape juice vendors will explain what's in their e-liquid & what conditions their vape liquid mixed under. Luckily, good quality vape juices are not that heavy on your pocket. It's better to be safe than sorry, and spend a bit more on vape juice that are good in terms of quality.
It's advised to try different vape juices at the beginning to find out the flavor and brand that best suits you. You can also experiment with diverse flavors by mixing them. By doing so you may come across a flavor that's tailor-made for you. Time spent on research will definitely help you come out with vape juice and flavors that offer you the most delightful e-cigarette experience.
Order Green Apple Vape Juice from ejuicestore.com and enjoy a punch of flavor that you had not ever before. Relish the authentic apple flavor – even better than the real thing.