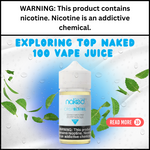 When it comes to vape juice, variety is the spice of life, and Naked 100 understands that better than most. This renowned brand offers an array of flavors that cater to different tastes, ensuring there's something for everyone in their collection. Whether you're in the mood for a refreshing burst of fruit or a rich tobacco blend, Naked 100 has you covered. Let's dive into some of their exceptional offerings.
Crisp Menthol by Naked 100 Menthol 60ml
Are you a menthol enthusiast seeking the ultimate cool and refreshing experience? Look no further than Crisp Menthol by Naked 100 Menthol. This vape juice is a perfect storm of super cool mint and extra cold flavors that's bound to satisfy even the most discerning menthol aficionados. With its chilly, smooth menthol goodness, it's an excellent choice for those seeking a revitalizing menthol experience on the go. It's the ideal blend that delivers a burst of freshness that you won't want to put down.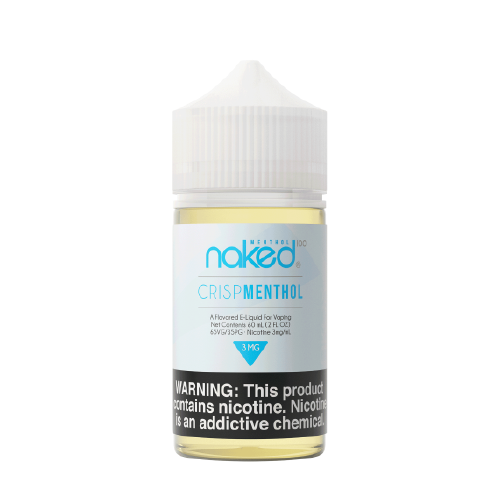 Hawaiian POG by Naked 100 Salt 30ml
For those with a penchant for tropical flavors, Hawaiian POG by Naked 100 Salt is a journey to the islands. This vape juice perfectly captures the essence of the tropics with its blend of freshly squeezed oranges, delightfully sweet and tart passion fruit nectar, and the exotic fruitiness of guava. This combination results in a harmonious and balanced flavor that is refreshing, smooth, and delicious down to the very last drop. No matter the season, Hawaiian POG offers a year-round tropical escape.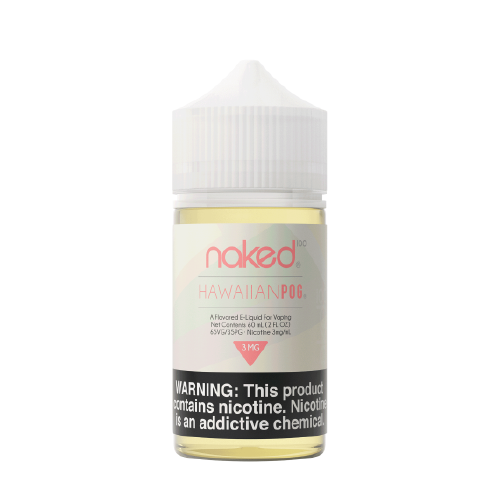 Cuban Blend by Naked 100 Tobacco 60ml
Naked 100 doesn't limit itself to fruit flavors. Cuban Blend by Naked 100 Tobacco is a testament to their versatility. This exceptional tobacco blend is carefully handcrafted to showcase the finest notes of light tobacco. If you're a fan of smooth and rich tobacco flavors, this one is for you. It provides an authentic and satisfying tobacco experience that's perfect for those who appreciate the taste of a quality cigar or fine tobacco.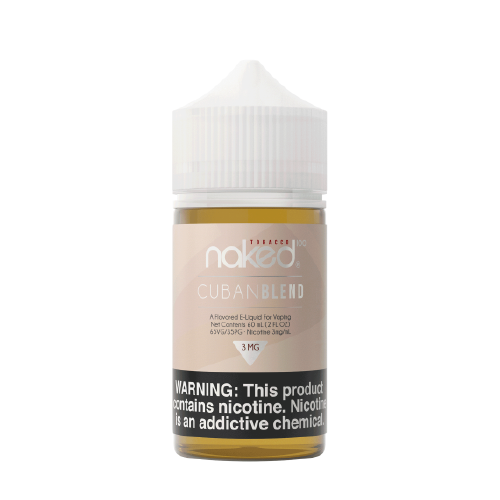 Melon (Polar Breeze) by Naked 100 Salt 30ml
The Polar Breeze by Naked 100 Salt is a tropical sensation that brings together the sweetness of pineapple, the richness of cantaloupe, and the smoothness of honeydew slices. This fruity concoction is a delightful blend of flavors, resulting in a tropical refreshment that's like a breeze on a hot day. It's the perfect choice for those who crave a fruity and frozen flavor profile with a touch of sweetness.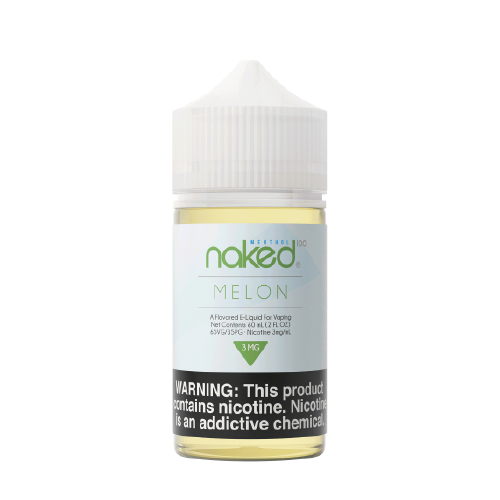 In summary, Naked 100 offers a diverse range of vape juice flavors, each thoughtfully crafted to cater to various palates. So, why wait? Dive into the world of Naked 100 and discover your new favorite vape juice today!