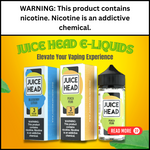 In the world of vaping, the name Juice Head stands tall as a globally recognized industry leader. Known for its fun, bold branding, affordable price points, premium quality, and, most importantly, its unsurpassed flavors, Juice Head has created a lasting impression among vapers around the world. With a strong presence throughout the US, Europe, and South America, Juice Head has rightfully earned its place as one of the top-shelf brands in the vaping industry. Let's find out some of their most iconic e-liquids produced by Juice Head:
Peach Pear by Juice Head - A Tangy Symphony
One of the standout offerings from Juice Head is their Peach Pear e-liquid. It's not just a flavor; it's a vaping experience that's a cut above the rest. Imagine the sweet tang of ripe peaches perfectly paired with the crisp juiciness of fresh pears. When you take a puff, your taste buds are in for an explosion of tart awesomeness. It's like biting into a juicy peach and savoring the refreshing bite of a ripe pear, all in one inhale. If you're looking to elevate your vaping clouds this season, Peach Pear by Juice Head in a 100mL bottle should be at the top of your list.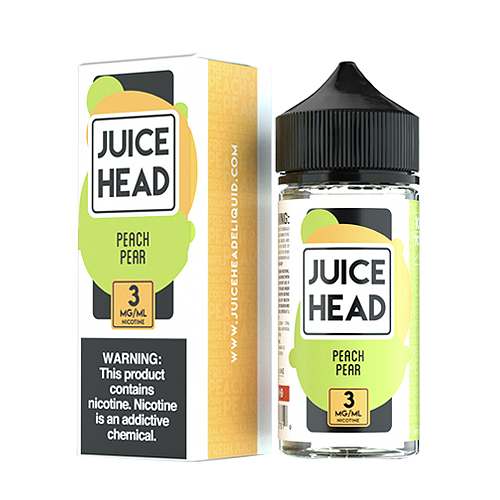 Blueberry Lemon by Juice Head - Sweet Meets Tangy
If you're a fan of the sweet meets tangy flavor profile, then Blueberry Lemon by Juice Head is an absolute must-try. With each puff, you'll be treated to the delightful taste of plump, juicy blueberries and the zesty kick of fresh lemons. It's a sweet-tart combination that dances on your taste buds, leaving you craving more. For those who are eager to add more oomph to their vaping experience, a 100mL bottle of Blueberry Lemon is a great choice.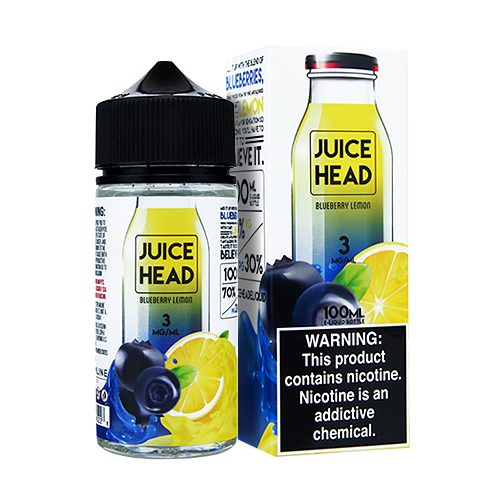 Strawberry Kiwi by Juice Head - A Fruit Medley in a Bottle
The Strawberry Kiwi e-liquid by Juice Head is like a fruit medley captured in a bottle. It's all about enjoying the sweetness of ripe strawberries paired with the luscious juiciness of divine kiwis. As you take a hit, your taste buds will be treated to an explosion of green awesomeness, creating a vaping experience that's both delightful and refreshing. Don't let your taste buds wait any longer – grab a 100mL bottle of Strawberry Kiwi today and immerse yourself in this fruity paradise.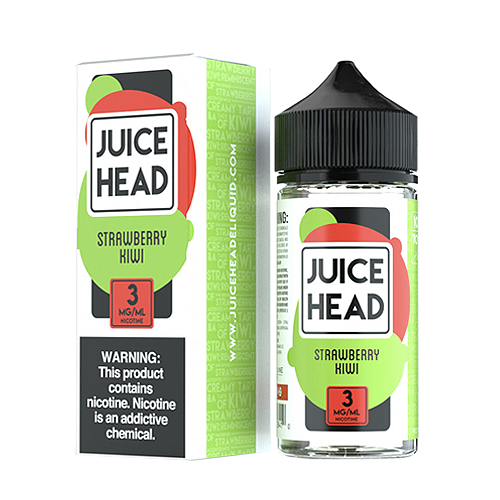 Watermelon Lime by Juice Head - A Refreshing Blast
Looking for a vaping experience that's both sweet and tangy? Watermelon Lime by Juice Head has you covered. This e-liquid offers the sweet, juicy flavor of watermelons paired with the zesty sourness of limes. It's an explosion of awesomeness in every puff. If your taste buds are craving more, indulge them with a 100mL bottle of this refreshing delight.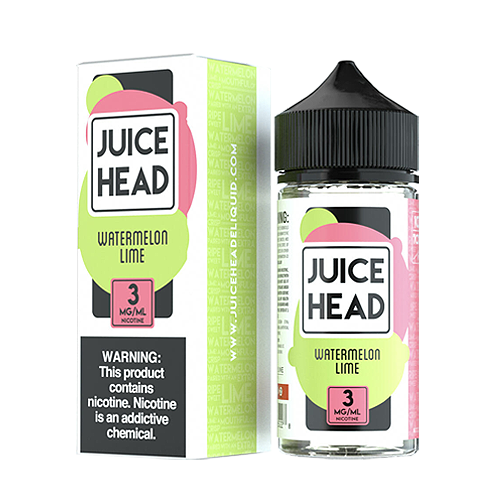 So, don't miss out on the chance to elevate your vaping journey with Juice Head. Grab your favorite flavor in a 100mL bottle and savor the taste of excellence in every cloud you create. Juice Head isn't just a brand; it's a vaping adventure waiting for you to embark on.