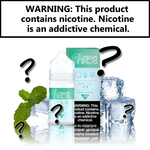 When searching online, you will come across hundreds of brands manufacturing vape juices today. With such huge availability it can be tough to choose the right one. People often make random selections as they get lured to what others are purchasing. However, with some basic things in mind you can buy the right vape juice to suit your taste buds.
Check the reputation of the store:
People often don't check the reputation of the shop and end up with poor-quality e juices. Vape juice is a lab-tested product and you're going to inhale it for the next few days. A bad-quality product will surely affect your health in a negative way. Reputed online stores like ejuicestore.com sell lab-tested and verified vape juice products at a competitive price.
Flavour factor:
Vape juices are available in hundreds of flavours to suit distinct taste and enhance vaping experience. There are many flavours that may suit others, but not ideal for you. So, don't just buy something because others do. It's recommended to give a trial to a few different flavours to select one for yourself. Don't pick new flavours every time you purchase vape juice online.
As far as flavours are concerned, you can check out ejuicetore.com for a wide range of vape juices with different flavours including Mint by Naked 100 Salt, Dew Berry (Honeydew Strawberry) by Hi-Drip 100ml, Island Orange (Blood Orange Pineapple) by Hi-Drip 100ml, Melon Patch (Water Melons) by Hi-Drip 100ml and Peachy Mango (Mango Peach) by Hi-Drip 100ml among others.
Nicotine contents:
This is a very important factor to consider when buying vape juice because different people need different nicotine strength in their e juices. If you're a non-smoker, your nicotine content should always be mild. However, regular smoker prefer higher nicotine strength.
Also nicotine content will differ from one flavour to the other. Prior to you buy a vape juice, it's recommended to go tjonghrough the nicotine concentration it has. Beginner vapers should always go for vape juice with low nicotine concentration. For light-throat effect you can go with a mild or nicotine-free vape juice.
Remember, switching flavour every now and then is not recommended. Whatever you choose make sure it is going to serve your purpose for a few months at least. Before buying any vape juice you can also check reviews which are readily available online.
For high-quality
vape juice online
you can count on ejuicestore.com. We have everything to make your vaping experience as memorable as possible.