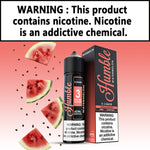 To steer clear of the chaos associated to carrying e-cig gears in different nations, we've a few protocols that might assist you with your next trip to new countries.
Rules on carrying e-cigs may vary from one nation to other, so sticking to the rule is really critical. Instead of worrying about the problems that the c-cigs may prompt, just relax & read the further suggestions.
Disconnecting the batteries is needed for security reasons whenever you're traveling, so ensure you do this as your first measure. Furthermore, it's recommended to keep all the e-cig parts in one bag, in case you're asked to take it out at security.
Pack e liquids & refill it separately as several airline companies don't permit nicotine content in that form to be carried in a backpack. The best solution here is to keep the permitted quantity of e liquids in the bag.
While traveling by flight, it is wise to check with the flight operator about the protocols relating to carrying e-cigs to steer clear of any chaos at the airport afterward.
Letting the security personnel know that you're carrying an e-cig would be a wise decision before you pass through. This'd save you from receiving any alarmed stares in case they don't identify the vulnerable item eventually.
Also, ensure that your e-cig is charged enough, so that you can make the demonstrations if needed at the airport.
It is highly recommended to not smoke while traveling as the pressure of the cabin changes, which may make your vape device to leak all over the place and the fire alarms in the aircraft would be triggered.
People shouldn't change their vape units in the plane as well, since it can trigger serious fire risk. Most airlines have strict rules when it comes to vaping inside the flight.
To steer clear of all these complications, it's wise to be alert of the basic protocols so that you don't end up being the target when traveling.
Looking to buy vape juice online? Visit ejuicestore.com now to choose from a wide range of vape juices including Watermelon Vape Juice by Humble Juice Co, Banana Bread by Humble Juice Co, Toffee Vanilla Custard by Humble Juice Co, Boysenberry Strawberry Exotic Fruits, Menthol Boysenberry Straw, etc. We would love to supply all your vape juice needs – be it e juices from different flavors or vape mods from top manufacturers.